Can you handle the heat of a bisexual threesome?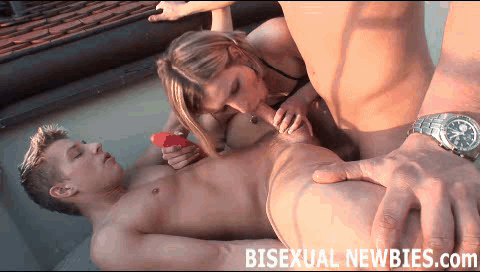 share gif:

It's finally time for you to embrace your bisexual side with a hot threesome involving another man and another woman. Can you handle the heat of this dude's dick?

I'm a little worried if I'm honest: what if I really don't like it and I need to back off? I suppose I can start off with something tame like getting a blowjob. Yeah, that's it, suck my cock like the good boy you are. Fuck, that actually feels pretty damn good. He knows what goes into sucking another man's cock - I'll give him that.

I suppose I'm willing to let him fuck me in the ass. I have to try everything once, and it's part of being a bisexual that you accept dick in your butt. Wow, I never imagined it would be quite this enjoyable! I should probably pay more attention to the chick though, this guy stuff is just too hot to handle. Thanks for introducing me to this idea - bisexual threesomes are epic!