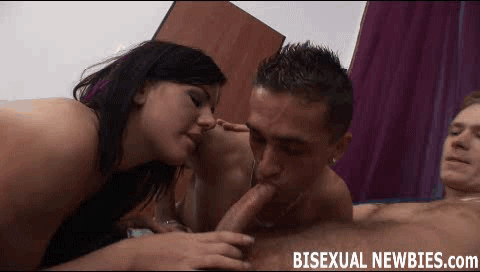 share gif:

Your mistress has this hot stud coming over today and it's your job to service him. Your first bisexual experience is going to be an interesting one, that's for sure.

Get on your knees like the pathetic little grub you are and start to suck his cock. I want you to worship that shaft with everything you've got: this dude is incredibly hot and you need to get his dick ready to fuck. That's it, lick it like the little dick lover you are. It's almost as if you've wanted to be a gay man's lover for all this time.

Oh, and when I said about getting his dick ready to fuck, I didn't mean me. Your ass is on the line today - literally. I need to see you take a cock before you get a shot with me. I sure hope that you love this bisexual experience and you're ready for this man to degrade you even more. Tomorrow, he's coming back, and he's going to do so twice as hard as today. Your bisexual ass is in for some real punishment.