I can tell this is your first time with a boy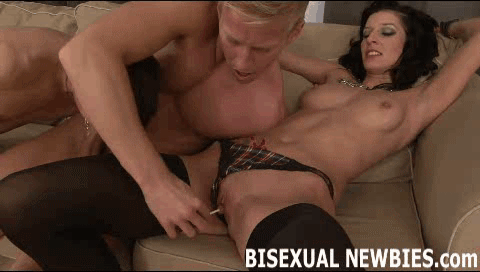 share gif:

Your Mistress knows how to get anything she wants - even if it's double dick fun. This slut loves bisexual men and will do anything to have threesomes with two dudes.

Hello boys. How about we get started and you two can start to kiss each other? I'm going to work out who I want to be the sub in this situation and it's up to you to go all the way with your role. Get down there and suck his dick, junior. I can tell that it's your first time having sex with another guy.

Oh yeah, you'll make a fine sub for this big dicked stud. He's going to fuck you in the ass until he busts a thick nut deep inside of it. Don't worry: I'll be here to help things along and in order to maintain the female element of the threesome. You're a bisexual after all, right? Don't stop moaning, boy - I love hearing you enjoy that anal pleasure.