I guarantee your ass will never be the same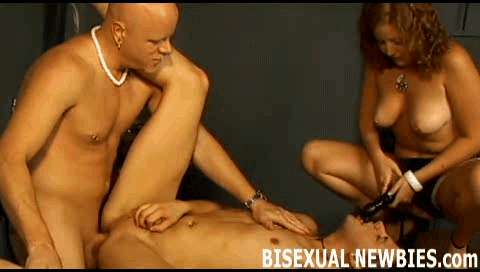 share gif:

It's lunch time and you're either going to offer up your mouth for sausage or your ass for tasting. This mistress has got you having your very first bisexual threesome!

Start off by getting onto that desk while this hung stud eats. Bend yourself over and get ready to get throat fucked like the slave slut you are. That's right - take his cock deep in your mouth and enjoy every last bit of it. I'm going to come over in a minute and give you this dildo so you can have your first real bisexual experience.

That's it, get fucked in the ass like a good boy and suck on your mistress's dildo. How does it feel to be treated like a piece of meat that only exists to put a smile on our faces? You're worthless to us for anything other than sexual pleasure, and now we know that you're going to behave during bisexual threesomes, we guarantee that next time is going to be much, much better.