I have a hot big cock stud for us to play with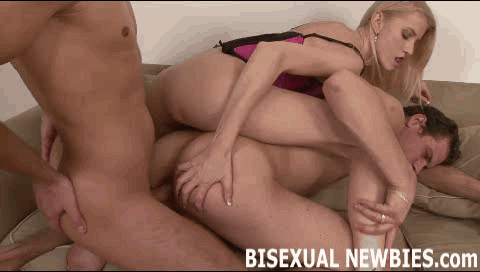 share gif:

She agreed to have sex with you, but only if it was a MMF threesome. You've always wondered what bisexuality was like, now it's time to find out.

I'm going to get on my knees like a good boy and suck this dude's dick while he makes out with her. He sure has a hot cock and I love the fact that I've managed to get my very first taste of cock today. I always thought that if I had a bisexual threesome that I'd focus more on the girl than the boy - guess that's not the case!

I'm going to bend over now and offer up my ass alongside this hot slut's pussy. He's going to double dip and give both of us the penetration we crave. Waiting this long to have my first bisexual experience was a silly idea. I should have realized earlier just how much I love fucking men and women at the same time.