It's time for your first Bisexual threesome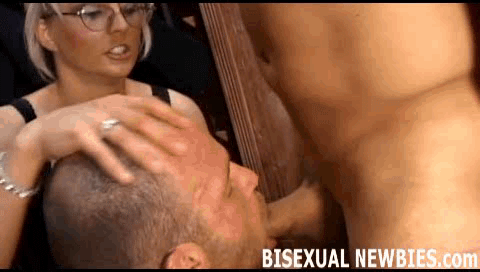 share gif:

You're at the office and that beautiful woman has a super special surprise for you. She's looking forward to witnessing your very first bisexual threesome that she's a part of!

Come on darling, you know that you want to have a threesome with another man. You love my pussy and I need you to do this more than anything else. He'll suck your dick and you'll love it - I promise! We can stop at any point if you think that this bisexual experience is not your cup of team. Trust me though, you'll be so happy once we're done.

You like the way he sucks your cock? Of course you do baby, he's a total expert and oral is his favorite activity. What about a little bit of anal fun? I think it would be really fucking hot to see that happen. I know that you love it darling, you don't have to keep telling me. We'll just make sure that next time, you pick the guy that gets to have a bisexual threesome with us.