It's time to let yourself go and embrace some cock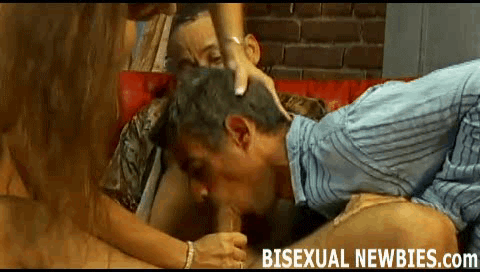 share gif:

Your girlfriend, Melanie, really wants to see you get intimate with another man. After a lot of talking, you've finally agreed that it's okay to engage in a bisexual threesome.

I've never really thought about having sex with a dude, but I guess it could be a good idea. Besides, Melanie said that all he wants to do is suck my dick. If that's the case, then I can just close my eyes and imagine that it's someone else down there giving me the blowjob attention that I'm pretty much always down for.

You know, come to think of it, this is pretty great! That dude has a pair of lips that even Melanie would have trouble beating. Babe, how about we tag team this dude and give him a double dong experience like no other? Fuck yeah I'm down for this. Being a bisexual is easy, fun and best of all, I get another few holes to put my dick in.