Your first bisexual threesome will be amazing!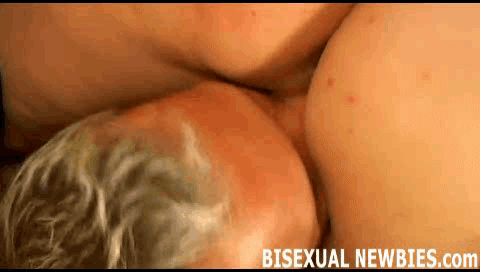 share gif:

Your girlfriend's birthday is here and she wants one thing: for you to let her have a threesome with another dude! She is so turned on by it that it gets you turned on too!

Baby, I don't know what you want me to say, but I suppose if it really means that much to you, I'm happy to do it. I suppose he's going to suck my dick to begin with? That's pretty cool. I'll just close my eyes and drift away - it won't be much different than the idea of you blowing me.

Come to think of it, I quite like this first time bisexual experience. He certainly knows how to give a good blowjob and you're more than enjoying yourself sitting on top of my face. Do you think it would be okay if I fucked him in the ass? Yeah, I'm going to pound this bitch boy's ass until he can't walk! Thank you for showing me how great bisexuality is, honey.