Your going to love your first cock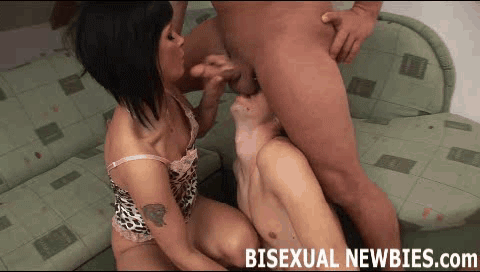 share gif:
As they say, there's a first time for everything: including bisexual threesomes. She's hot, he's hot: put them together and your first experience with a dude is bound to be good.

Go ahead and lick my pussy for a bit, I want you to get me nice a wet like the slave you are. Oh, and by the way, I'm bringing in a stud for us to work with. He's hung, horny and looking for some bisexual fun. I know it's your first time, but I guarantee that once we're done, you'll never want to go back to being straight.

Taste his cock like the good boy you are. Now jump on top of this dick and bounce on it. I'll suck you off while he pounds your ass: it's the perfect session of sex that is only going to end with you cumming everywhere. Are you glad I got you involved in this little bisexual threesome? The smile on your face certainly suggests that you are.