You're going to learn how to suck cock like a pro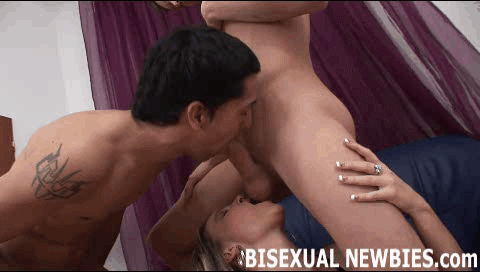 share gif:

You're a newbie when it comes to bisexual sex, but it's something you're willing to try. Let this sexy blonde mistress take you on a journey of MMF threesome fun.

Firstly, I want to start off with teaching you how to suck a man's dick. You're clearly not going to be as good as me when it comes to this, but that's no problem: I can direct you. Get on your knees and open wide! That's it, take that long, thick cock deep in your mouth and worship it. This man has a superior cock and you better love every inch of it.

Have you ever been fucked in the ass before? Well you won't answer that question in the same way once this stud is done with you. Now bend over and prepare for that huge dude's cock to be stuffed deep inside you. Open wide and accept his alpha dick. You're his little fuck hole and he's able to do whatever he wants to your tight, hungry ass.