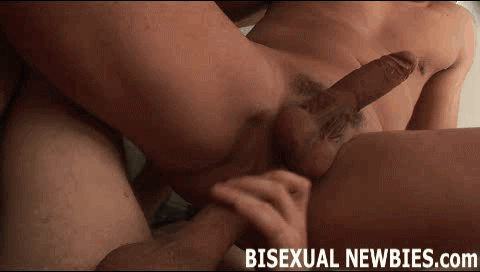 share gif:

You've always wondered what it would be like to have some bisexual fun, right? Well, today's your lucky day: that's exactly what's going to happen.

Oh man, she's really hot and this other dude is a piece of work too. I love the fact that he's big and strong: makes it feel like we're really going to go at it. It seems like we'll start off slow with some classic double penetration, but I really want to have my chance to take this dude's cock and he seems interested in that idea too.

Fuck, getting rammed in the ass by another dude while this hot babe sucks on my dick is pretty hot. I'm going to cum in a matter of seconds if they don't slow down. Why did it take me this long to appreciate the pleasures of being a bisexual? My first time with a guy and it's really great. Makes me wish I took a dick in my ass earlier in my life - that anal fuck was fantastic.