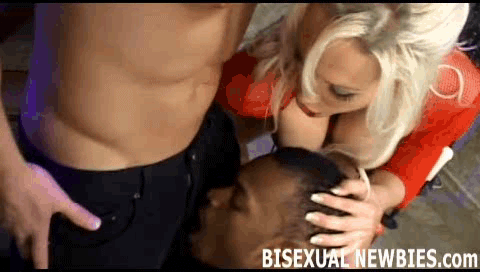 share gif:

You're in trouble now you little bitch boy. This couple has decided to use you for their bisexual experiment: how will you handle the threesome that awaits your dick?

Get down on your knees and worship this man's cock. You need to appreciate what a good man has and what a bad man has. You've never been able to pleasure me with penetration, but maybe my partner will have a lot of fun sticking his cock into you. That's right, taste his dick and while you're at it, lick my shoes and give my clit a good seeing to.

We're going to get you fucked by this big cock, slave. Once we're done, you're never going to want to go back to standard vanilla sex again. This asshole is ours and we're going to do whatever we want with you. Think you're man enough to handle being a bisexual toy for a mistress and her hot male friend to play with? You'd better hope you have what it takes to please us again.