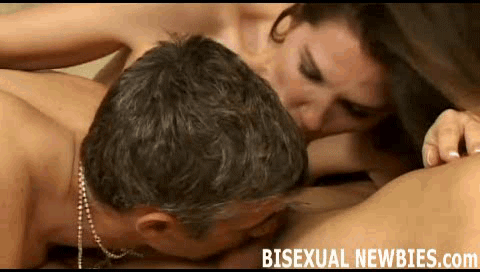 share gif:

You were at the club with some friends and found yourself kissing another man. Before you knew what was happening, this kinky babe dragged you back to hers for a bisexual threesome.

I've never gone further than kissing a guy before, so this is certainly going to be interesting. This dick tastes great: I can't believe I've waited so long to get a taste of hot, thick cock. I just love the way that she takes control of my head and slams it down on his shaft too: being controlled by a woman while giving a blowjob is seriously hot.

Am I going to get my ass fucked? I really hope so! That would just be so amazing to help seal the deal of me being a hot bisexual stud. We both want it so much, so I'm happy that he's just going to shove it in and give it to me. After this ass fucking, I'm going to be one of the most hungry bisexual anal addicts around.